In early 2021, a new modern and spacious facility of Andrology and Fertility Hospital of Hanoi designed by the VK Group (Belgian) was put into operation. VK Group is famous for its hospital projects in Europe and advanced countries around the world. In Vietnam, VK Group is the unit in charge of consulting and designing Vinmec International Hospital, Viet Duc Hospital 2, and Bach Mai Hospital 2, …; The function rooms at the Andrology and Infertility Hospital of Hanoi are arranged with many modern and synchronous equipment for clinics, laboratories, operating rooms, and some other functional departments.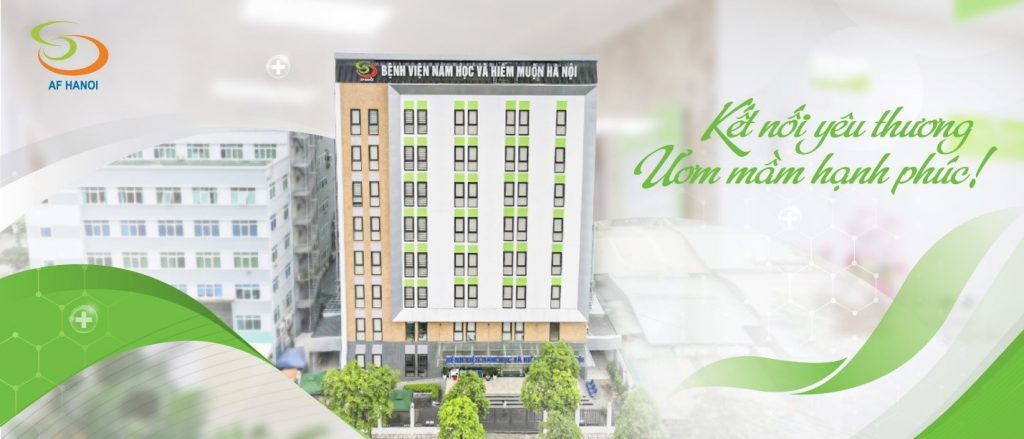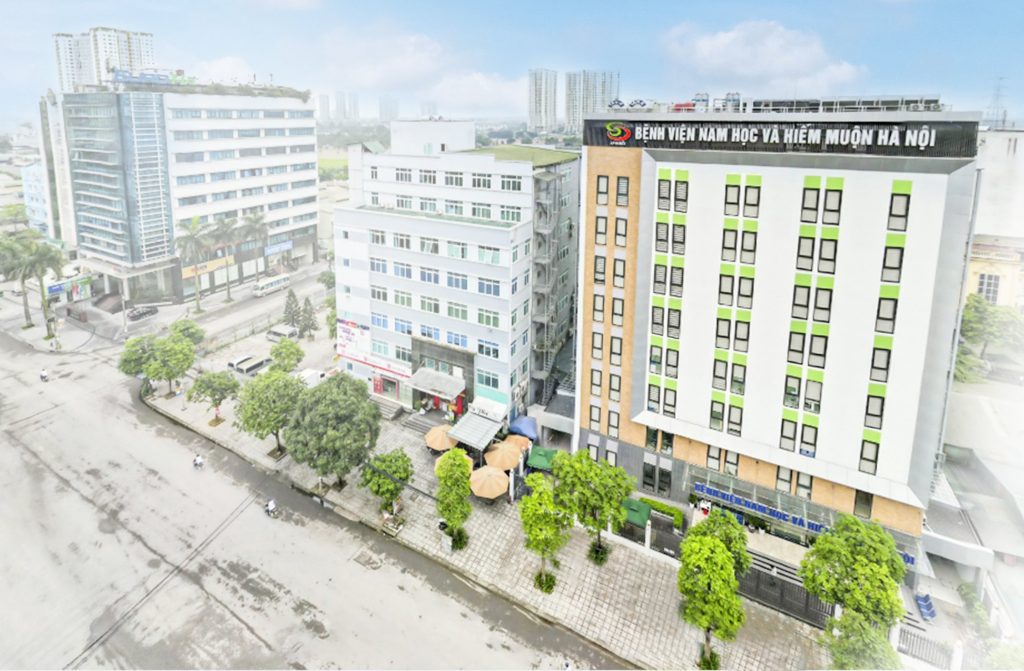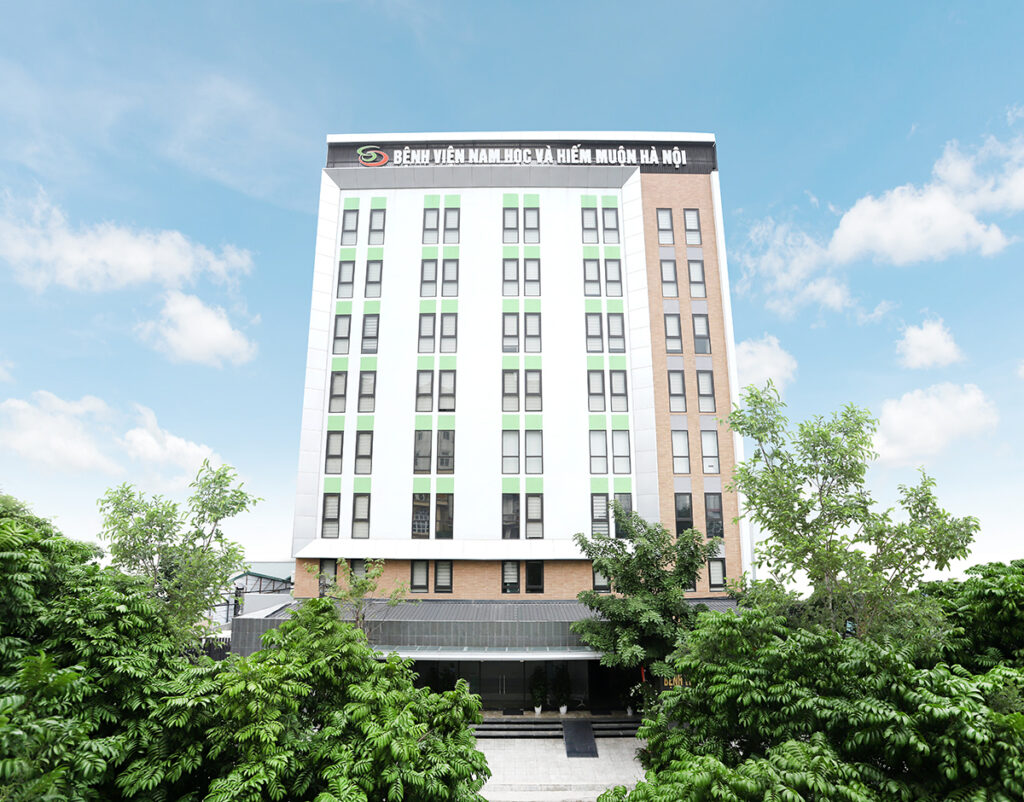 Hospital's lobby and corridor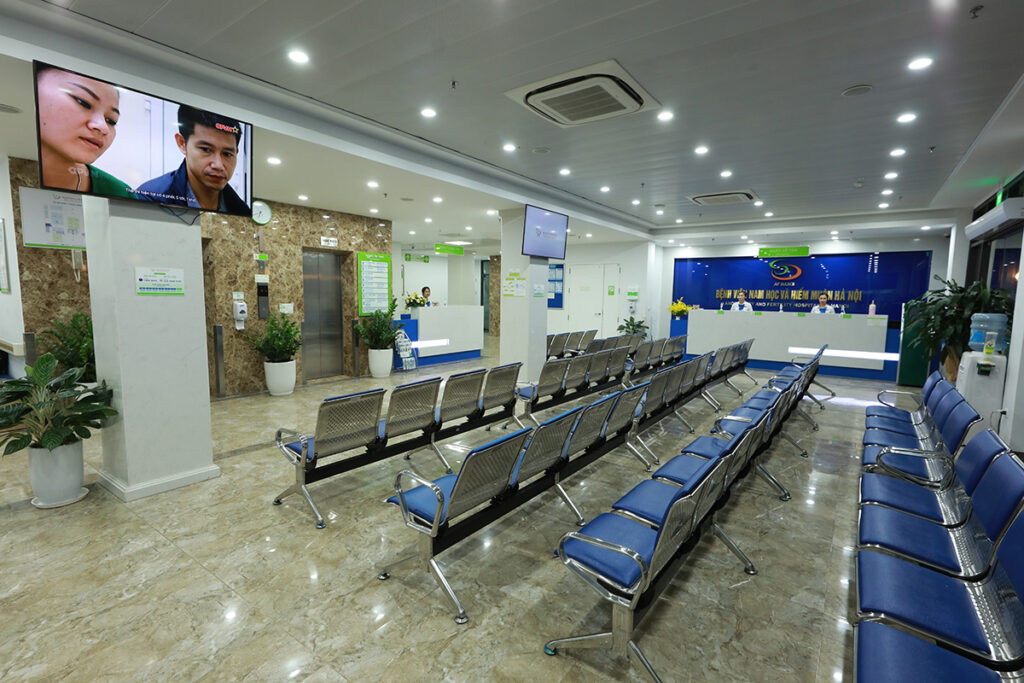 The lobby is reasonably arranged with green space and fully equipped, helping customers to move easily during the examination and use the services at the Hospital.
The corridor is decorated with touching stories telling about the successful treatment journey of infertile families across the country at the hospital.
In-Vitro fertilization Laboratory (Labo IVF)
Labo IVF of Andrology and Fertility Hospital of Hanoi is constantly updated with the most modern equipment.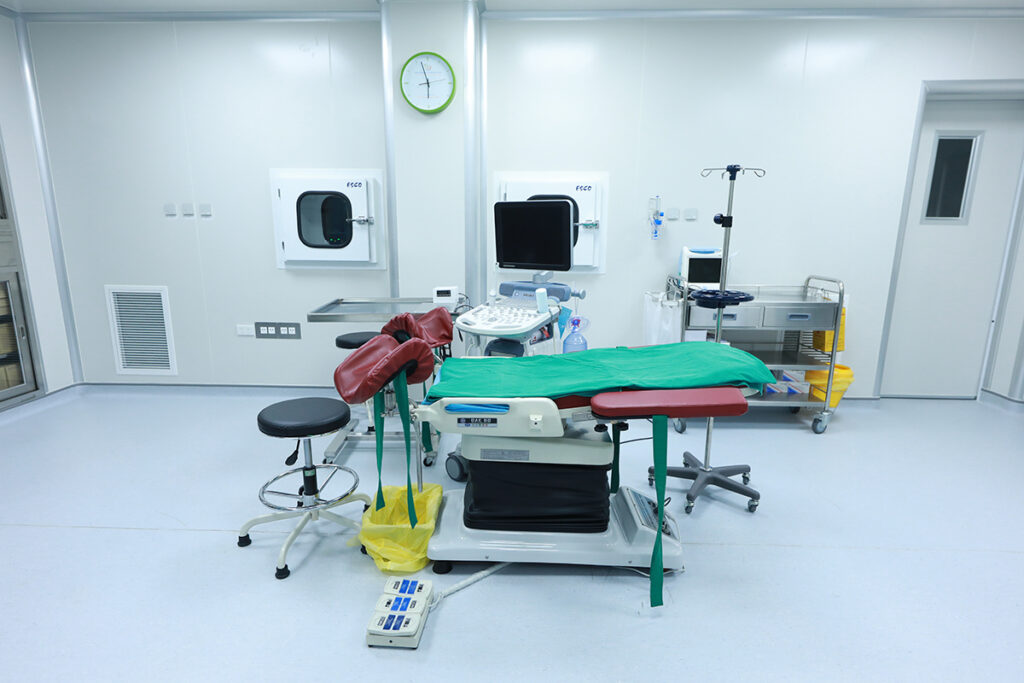 Oocyte retrieval/embryo transfer rooms are arranged around the Labo IVF, making the IVF process accurate – efficient – private.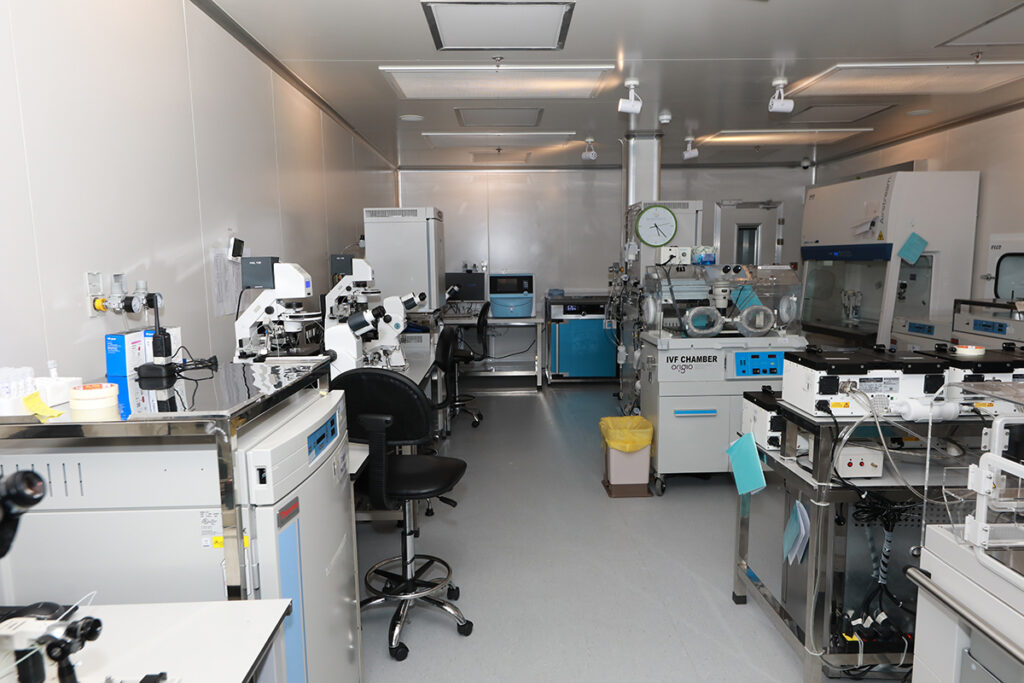 ISO 6 standard laboratory: Besides the standard clean room, the equipment at the Labo IVF of Andrology and Fertility Hospital of Hanoi is imported and synchronized from Europe… supporting embryologists fully implement all high techniques in Assisted Reproduction, especially in IVF such as ICSI, embryo culture and monitoring, embryo biopsy…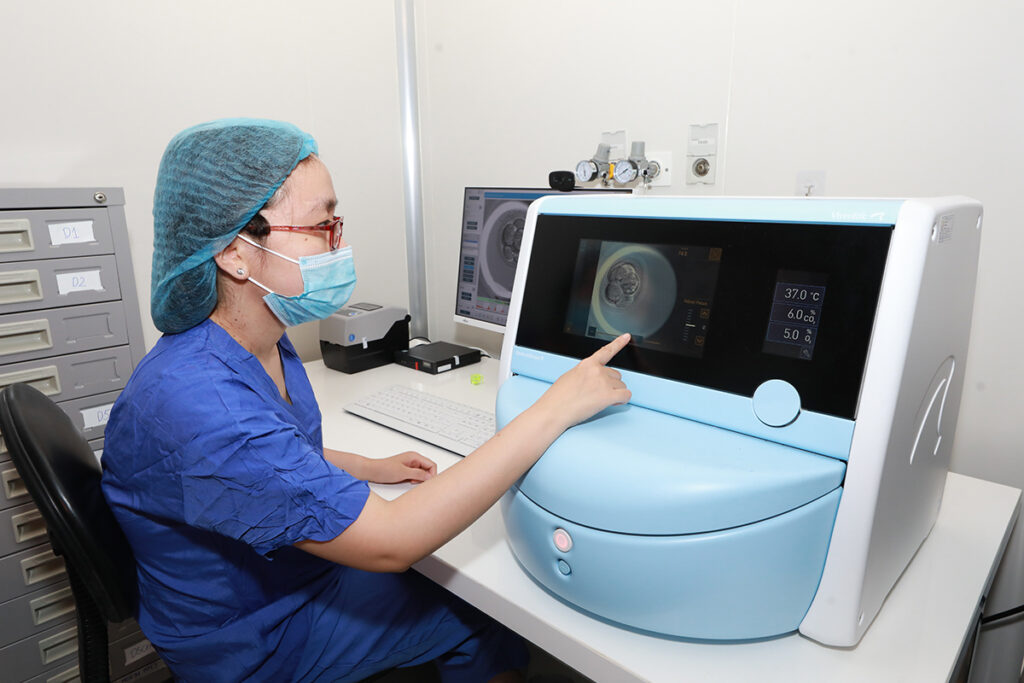 Automatic embryo culture and tracking system – Timelapse: Currently, the Timelapse system used by Andrology and Fertility Hospital of Hanoi has two great advantages: Firstly, it is a stable embryo culture system, accounting for 90 % reports by experts on Timelapse. Second, the world's largest artificial intelligence data integration system with a complete algorithm based on a database of more than 100 thousand embryos from day 1 to day 5 synthesized from many studies at various centers of fertility centers around the world.
Surgery Area
The surgery rooms of Andrology and Fertility Hospital of Hanoi meet international standards. They are designed with a semi-automatic door system, and a clean air system to ensure air one-way circulation from the surgery room to the outside and keep the surgical environment as sterile as possible. In addition, the equipment in the surgery room is also constantly invested and upgraded to serve the surgical process such as microsurgical glasses with multiple magnifications, endoscopic equipment, electric knives, surgery light system…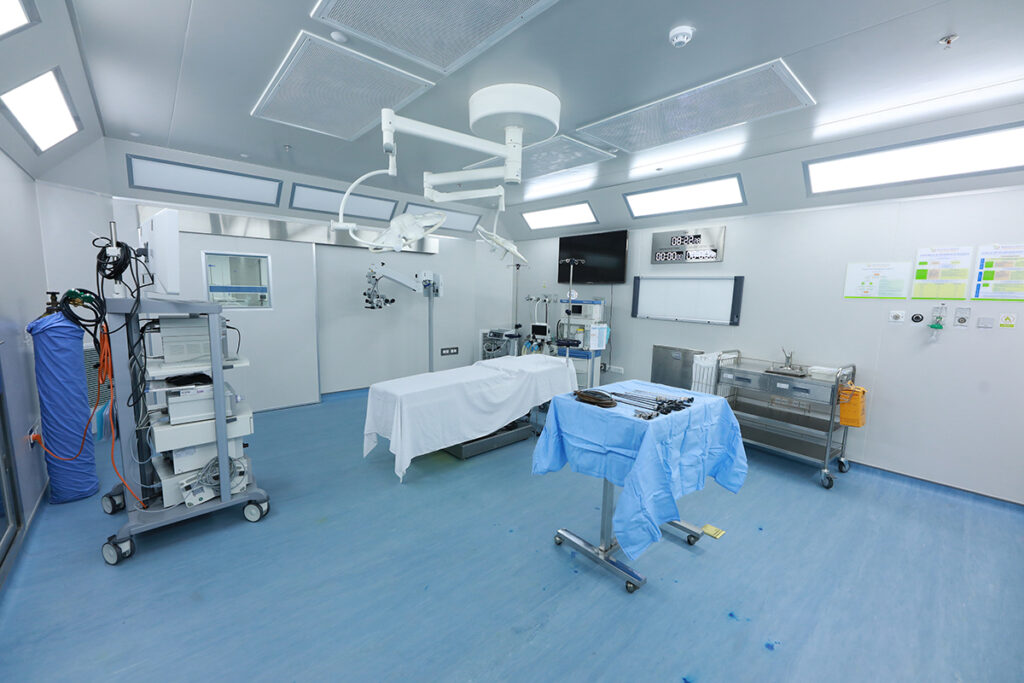 ISO 7 standard surgery room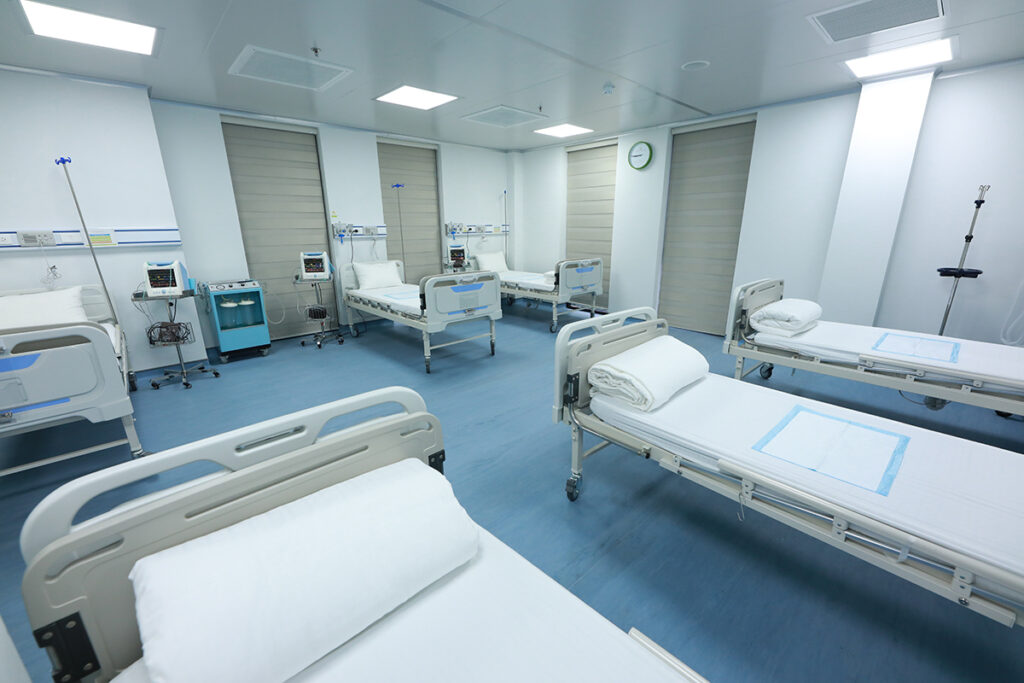 Intensive care unit room
Laboratory equipment system:
The laboratory of Andrology and Fertility Hospital of Hanoi is equipped with a system of modern and advanced equipment from the United States, and Europe… to provide quick and accurate results and to support doctors in the diagnosis and treatment process.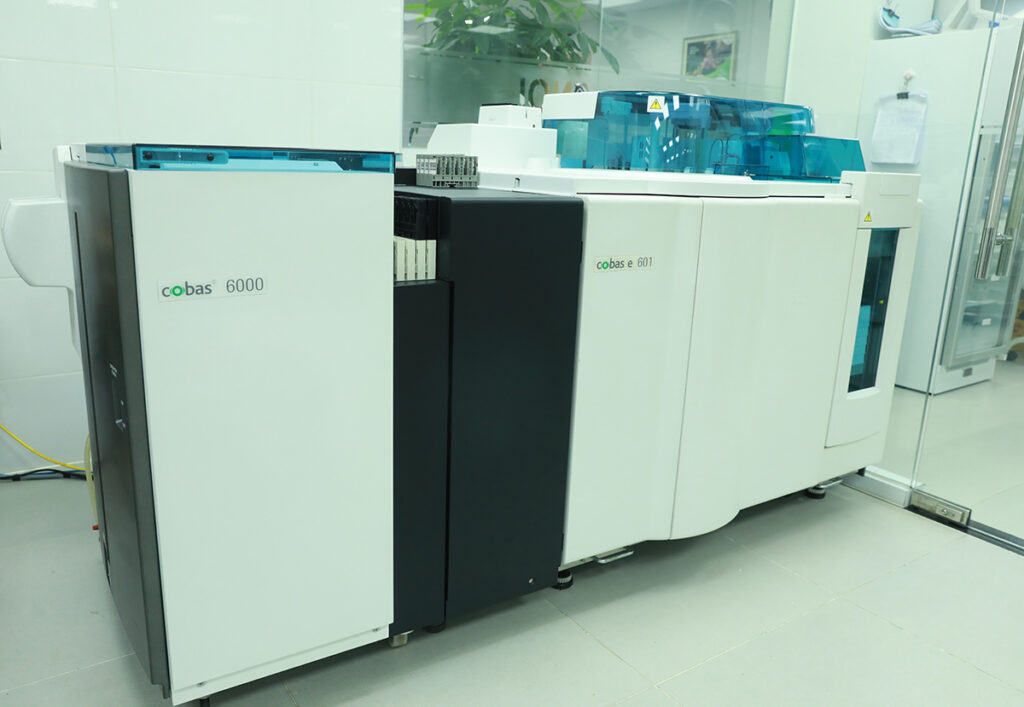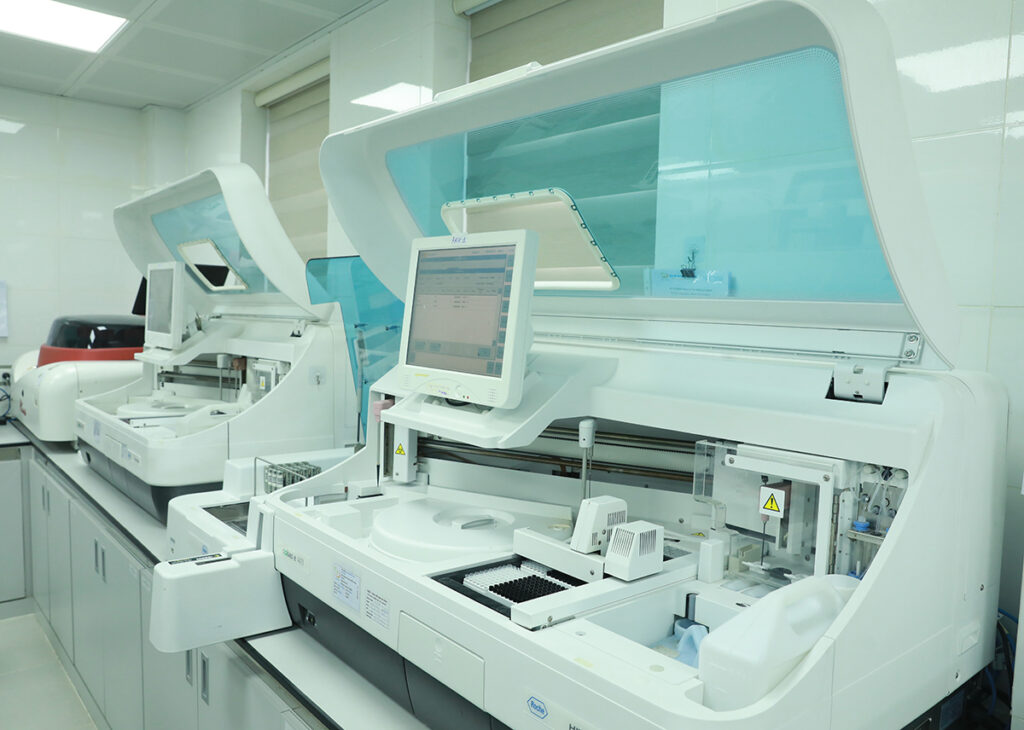 System of diagnostic imaging equipment: X-ray, Ultrasound
At Andrology and Fertility Hospital of Hanoi, the system of equipment for diagnostic imaging is constantly updated from advanced countries in the world. New generation ultrasound systems, and modern X-ray machine systems, … ensure clear images, providing maximum information for the doctor's diagnosis.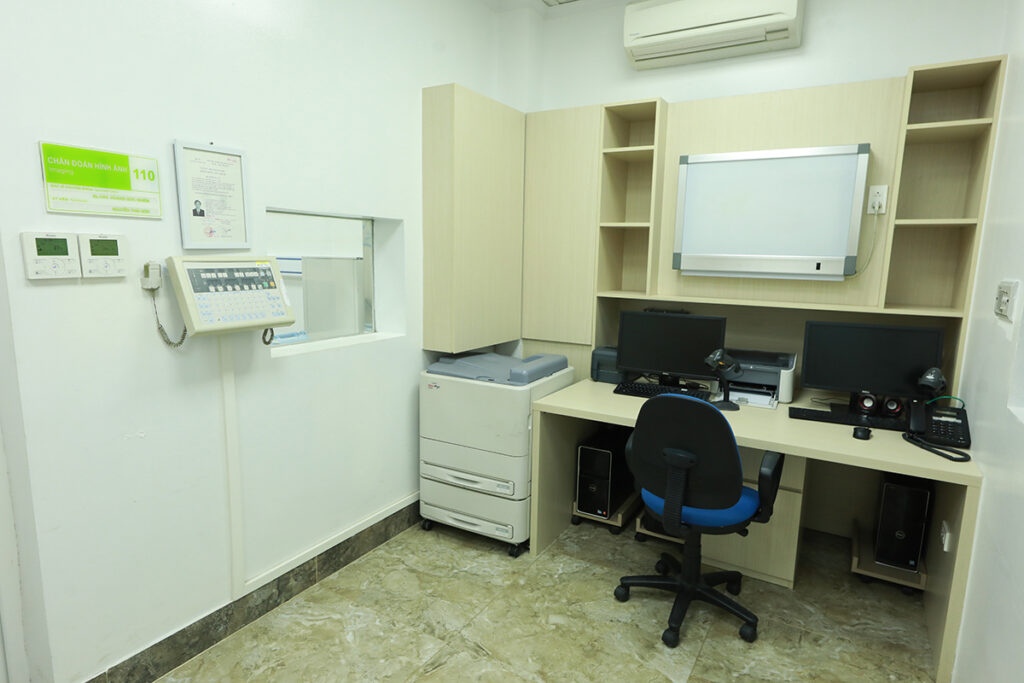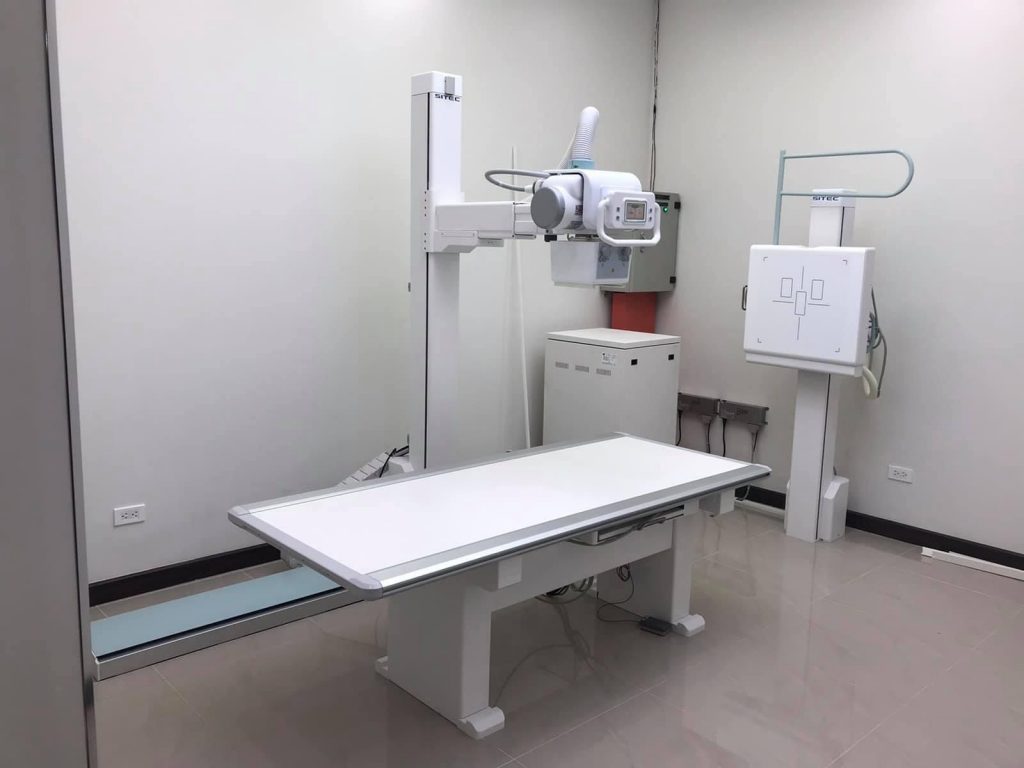 X-ray room system: The X-ray room at Andrology and Fertility Hospital of Hanoi is equipped with two modern high-frequency digitals (DR) X-ray machines and a laser film printer system for clear images, meeting the standards of rigorous standards in diagnostic imaging, minimizing waiting time, improving diagnostic and treatment efficiency.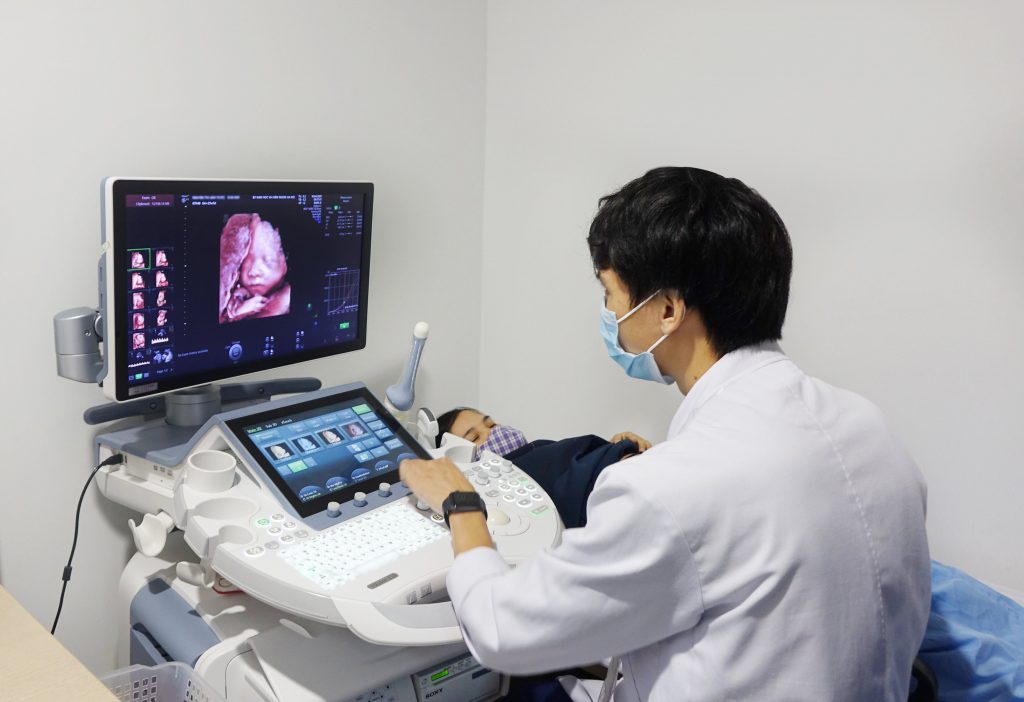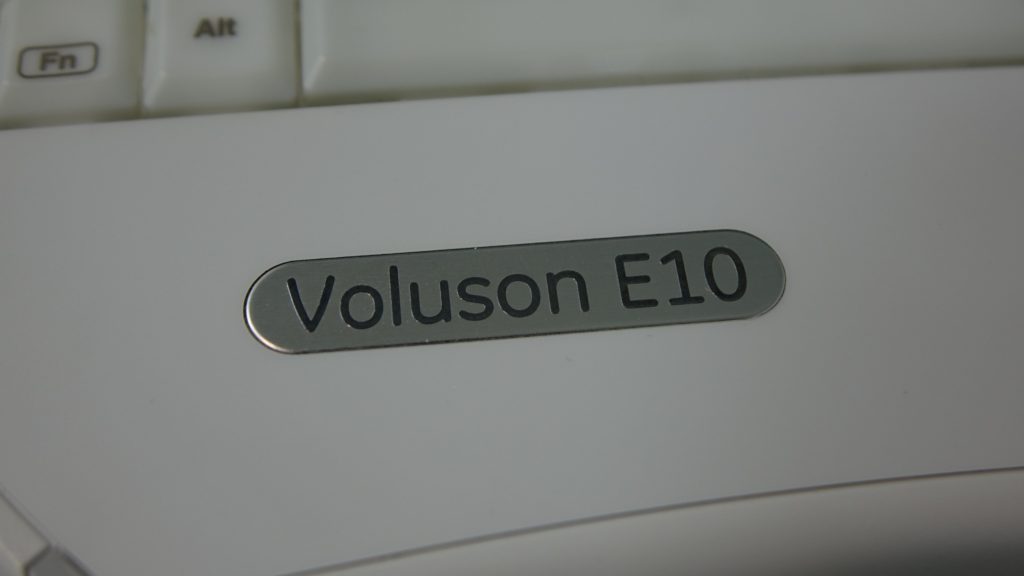 Ultrasound room system: Besides 2D, 3D, and 4D ultrasound machines, the hospital also uses 5D ultrasound machines including Voluson E6BT20 and E10BT20 of GE (USA) – the next generation of ultrasound machines. In addition to providing clear and crisp images of the fetus through 4-dimensional space combined with Doppler ultrasound, the 5D ultrasound system also maximizes specialized features helping the doctor to detect early abnormalities.
Other functional departments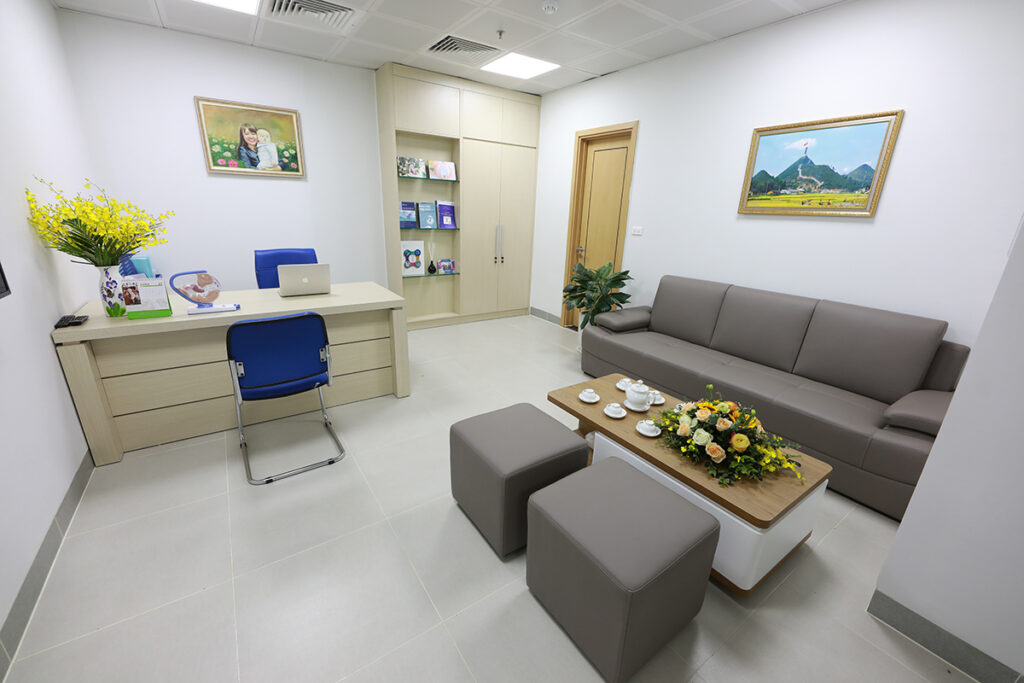 Specialist Consulting room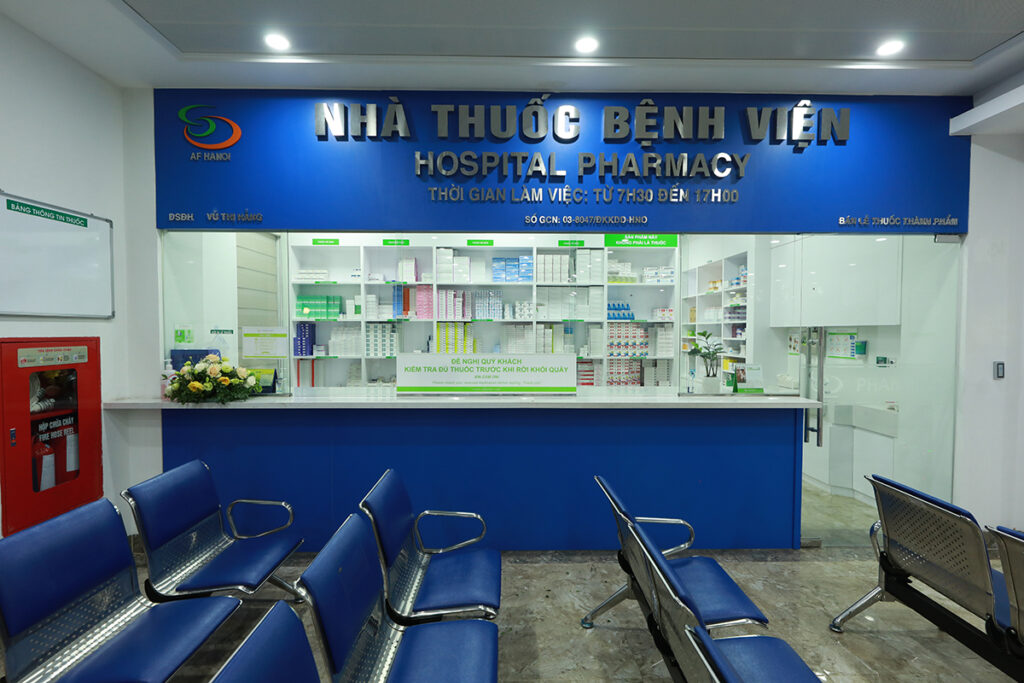 Hospital Pharmacy
Inpatient Area
The inpatient area of Andrology and Fertility Hospital of Hanoi has well-ventilated rooms, surrounded by the natural scene and arranged according to international standards with many modern medical equipments. The amenities in the room are also arranged to suit customer's needs. You are fully cared for by a team of qualified nurses and medical staff, ready to support you during your stay at the Hospital.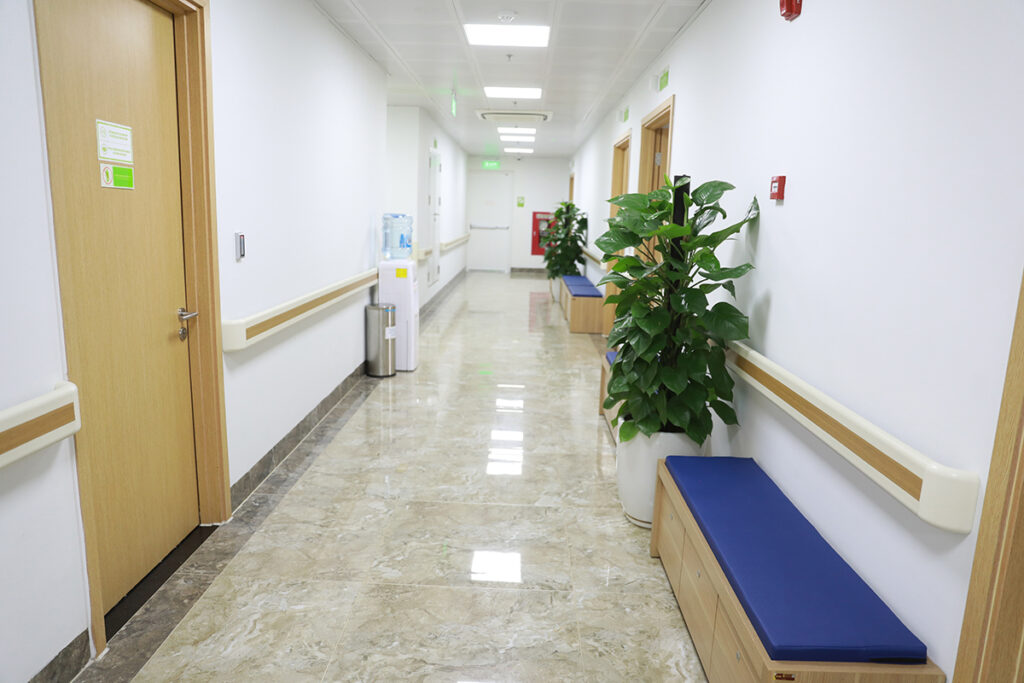 Hospital corridor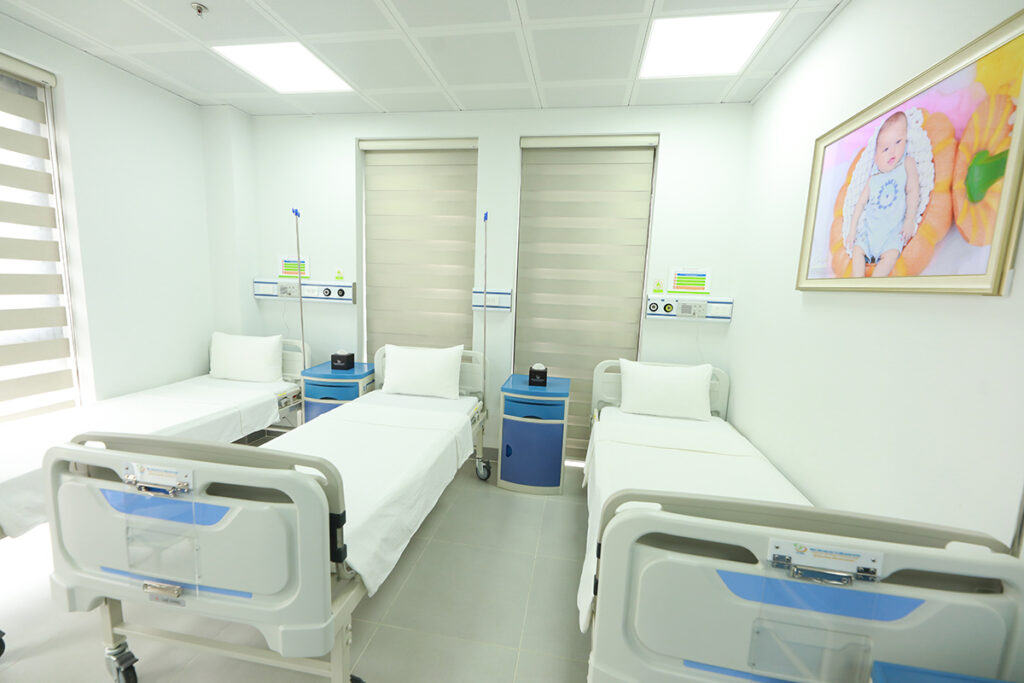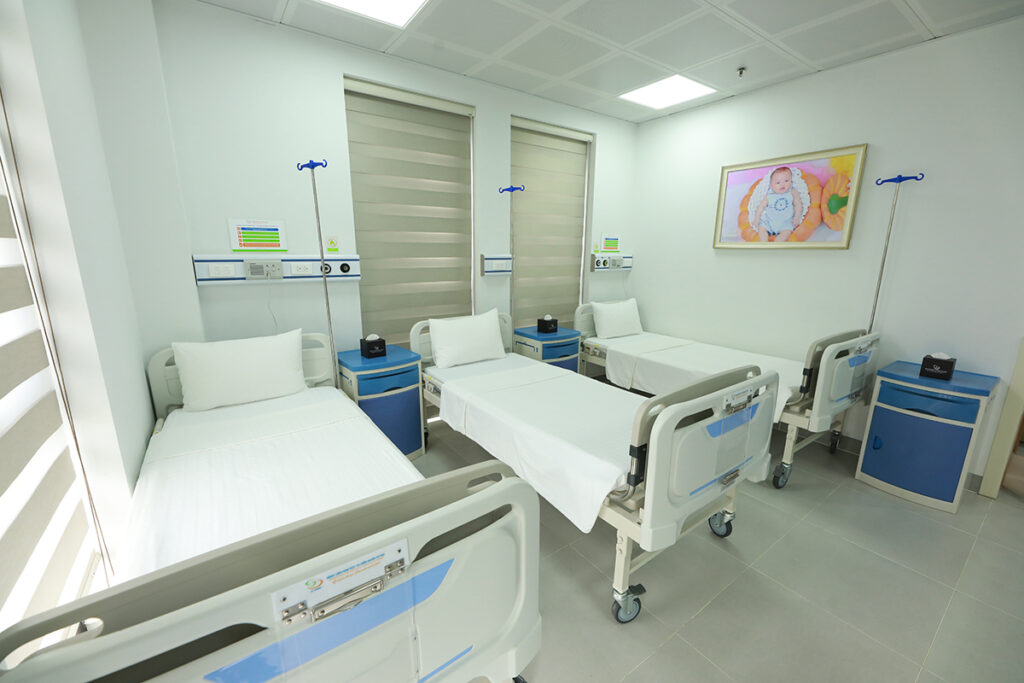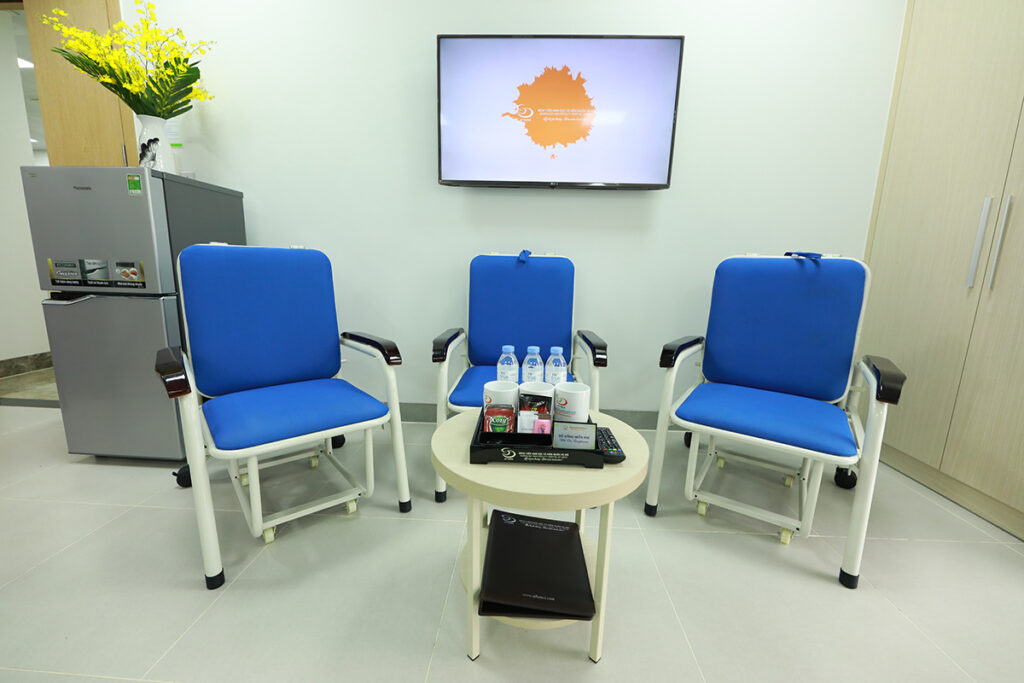 Triple bedroom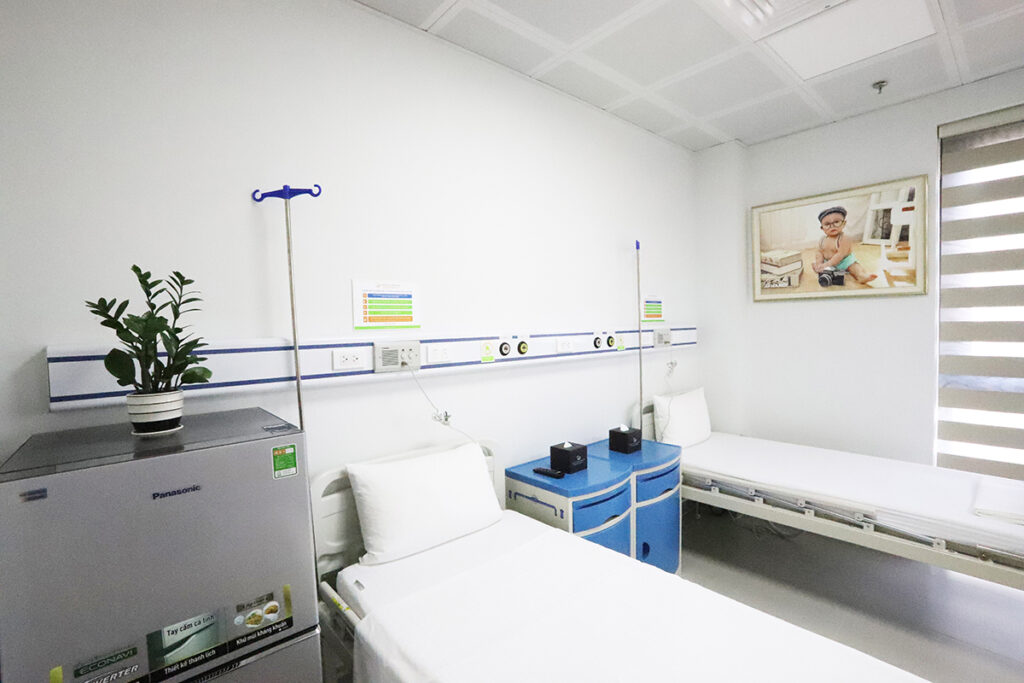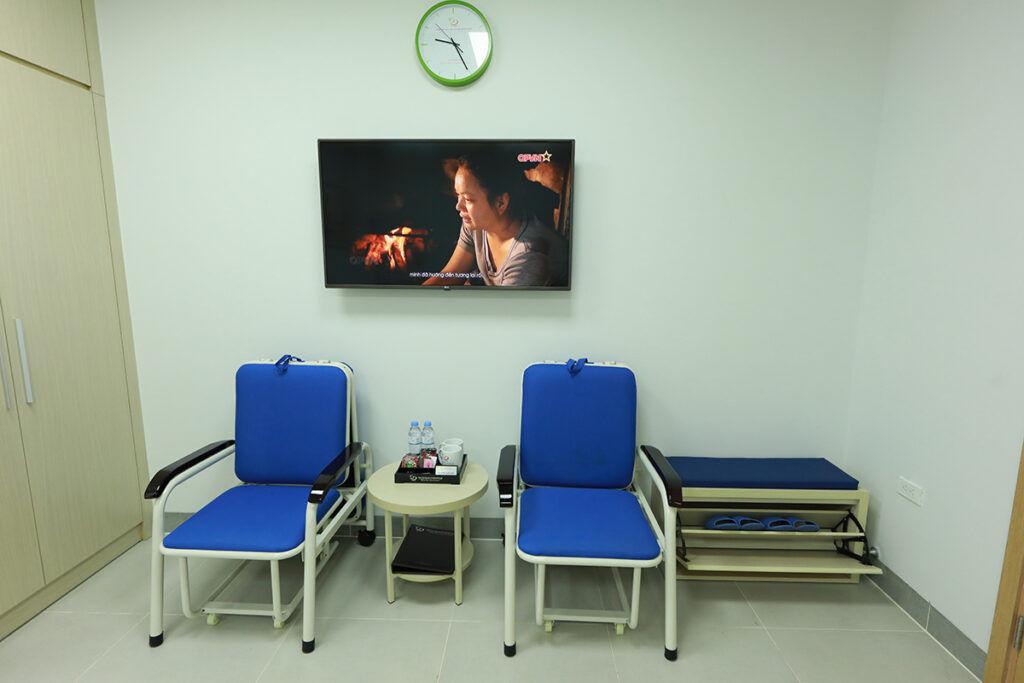 Double bedroom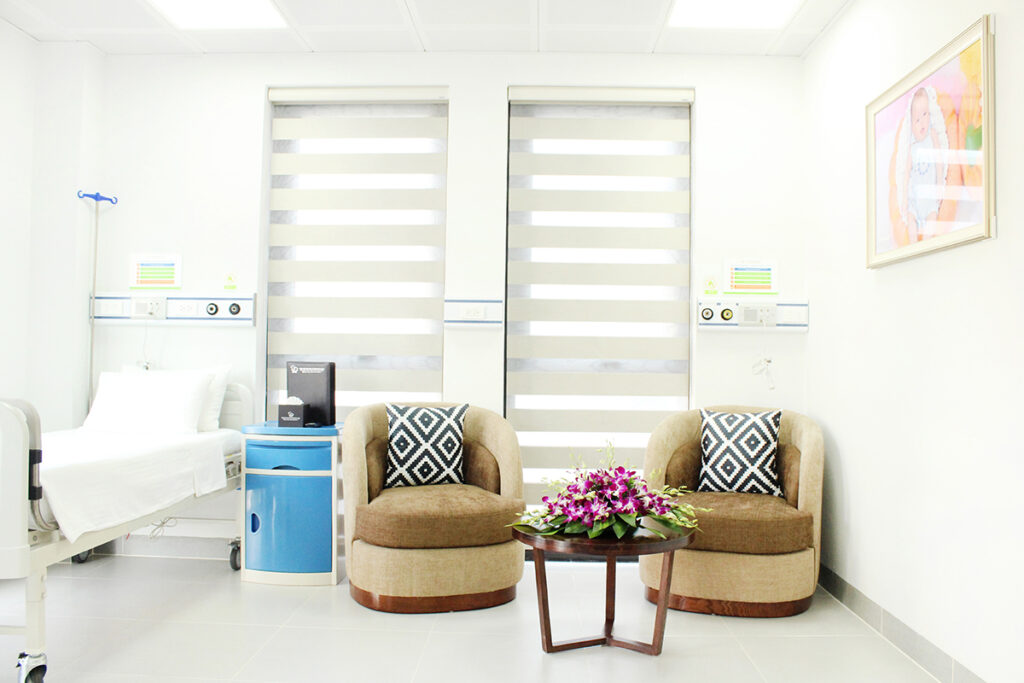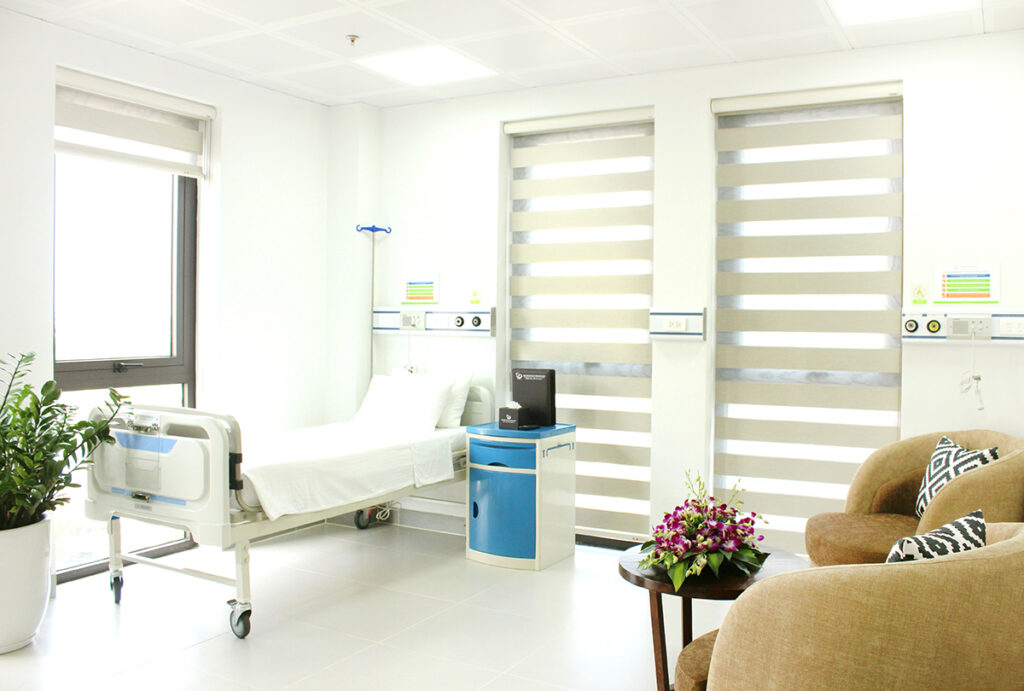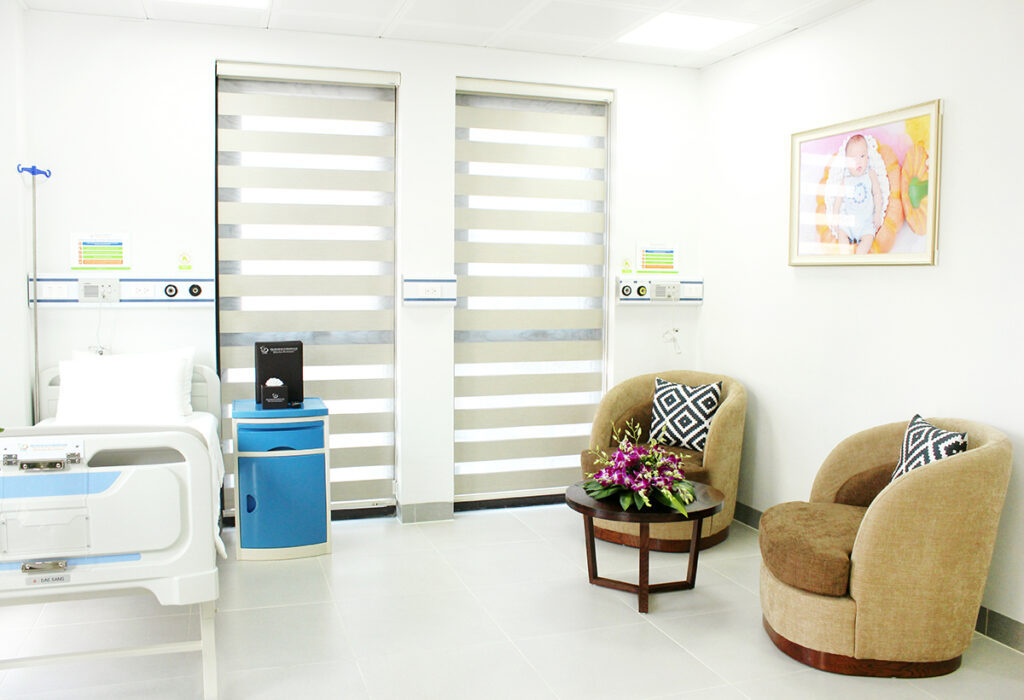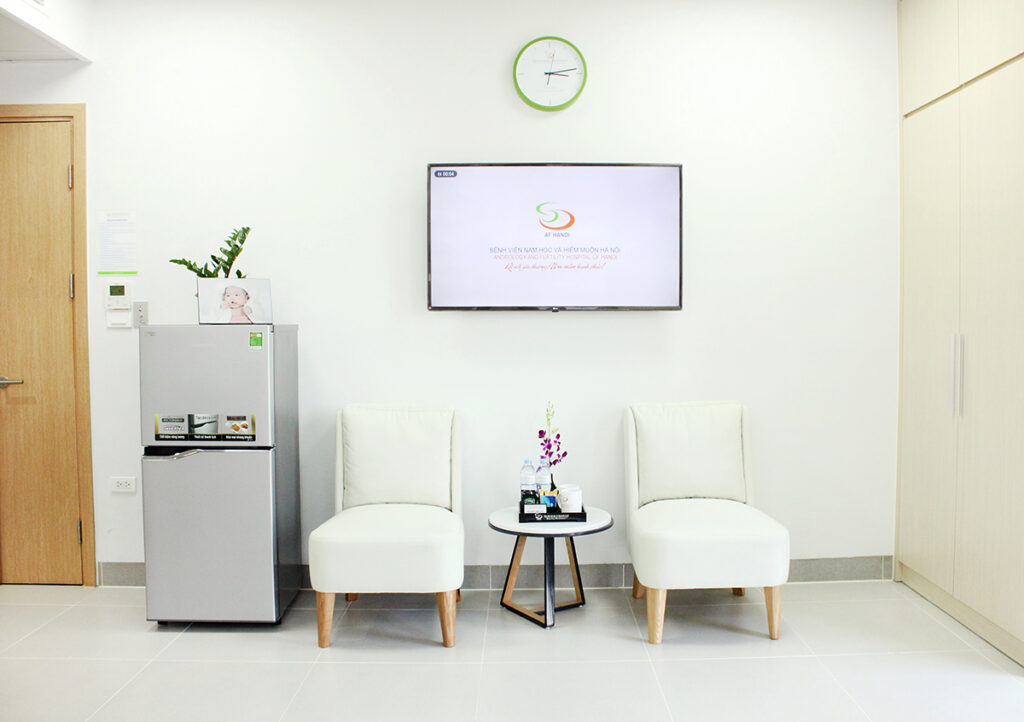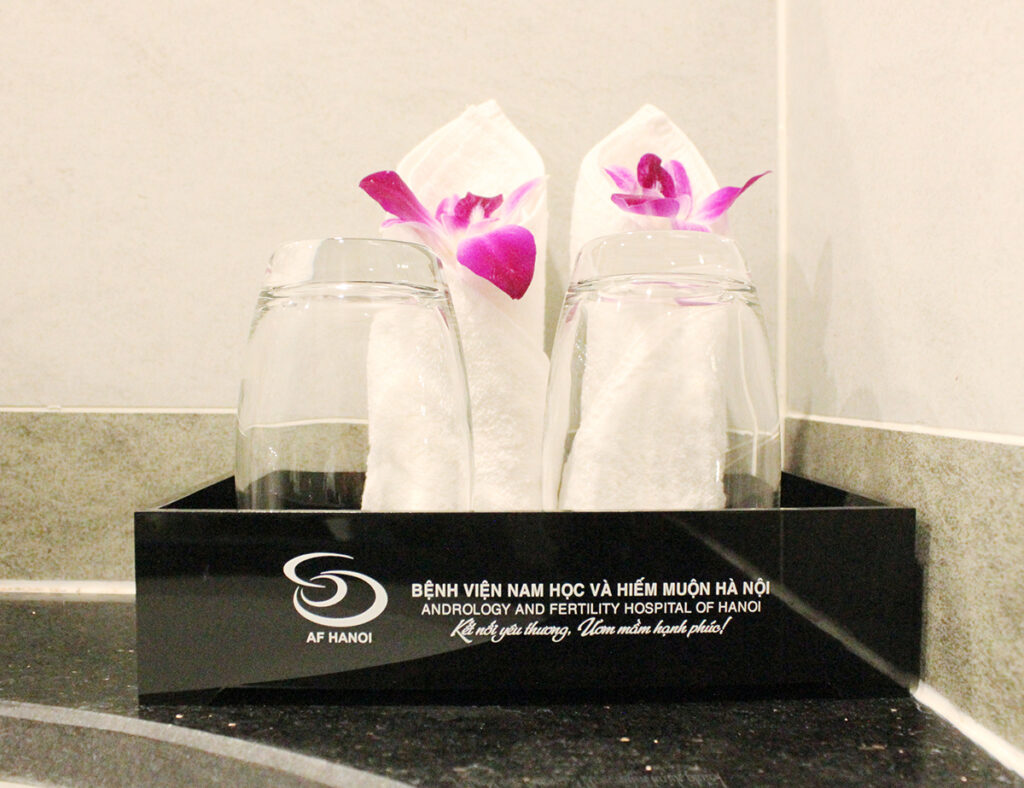 VIP room
Hospital Library Information Center
Besides medical activities, the Andrology and Fertility Hospital of Hanoi always focuses on internal activities to connect all the employees. The Hospital library not only stores information provides documents for scientific research, cultivates knowledge of employees, but also serves as a place for members to exchange experiences to make good use of their own strengths.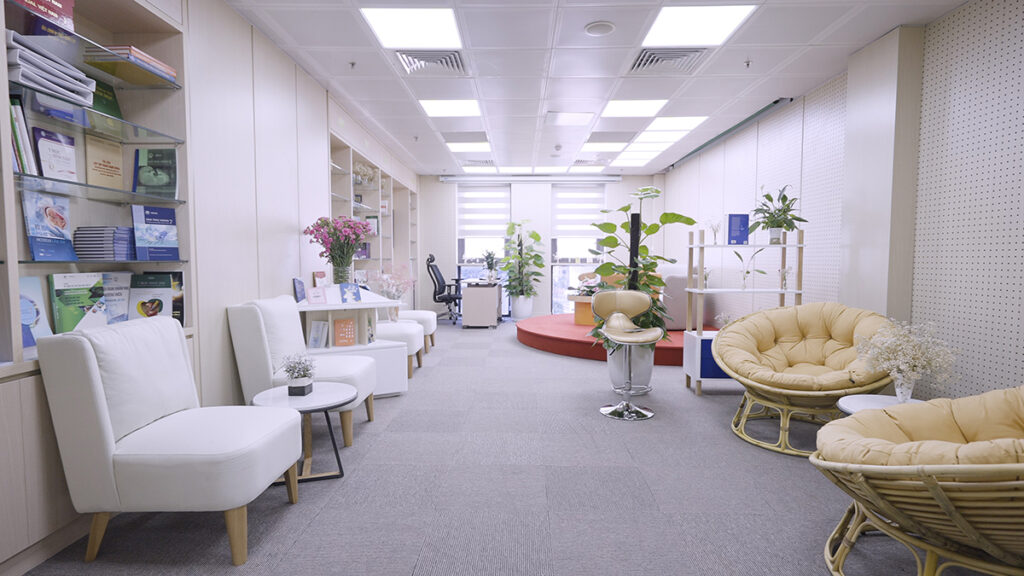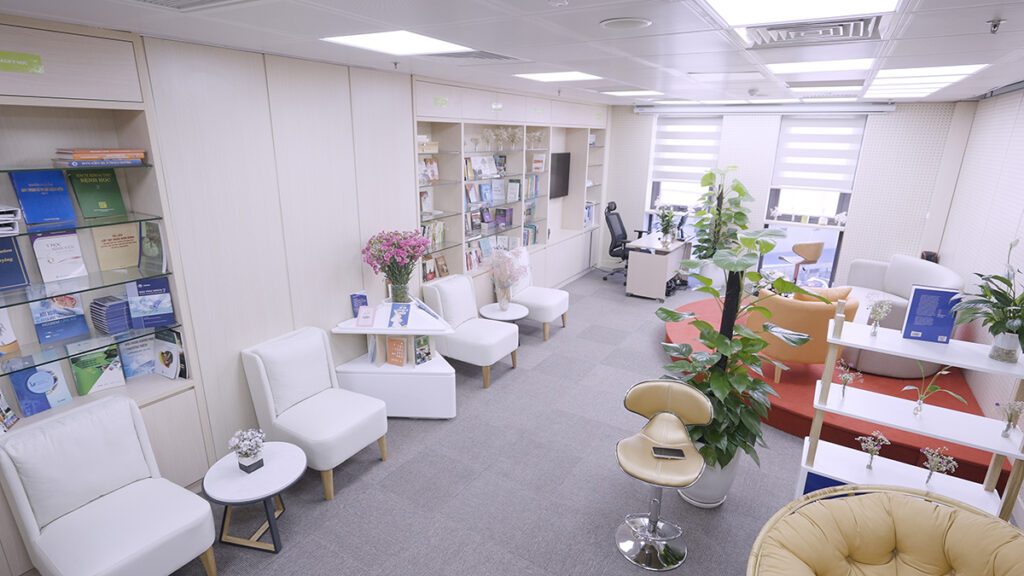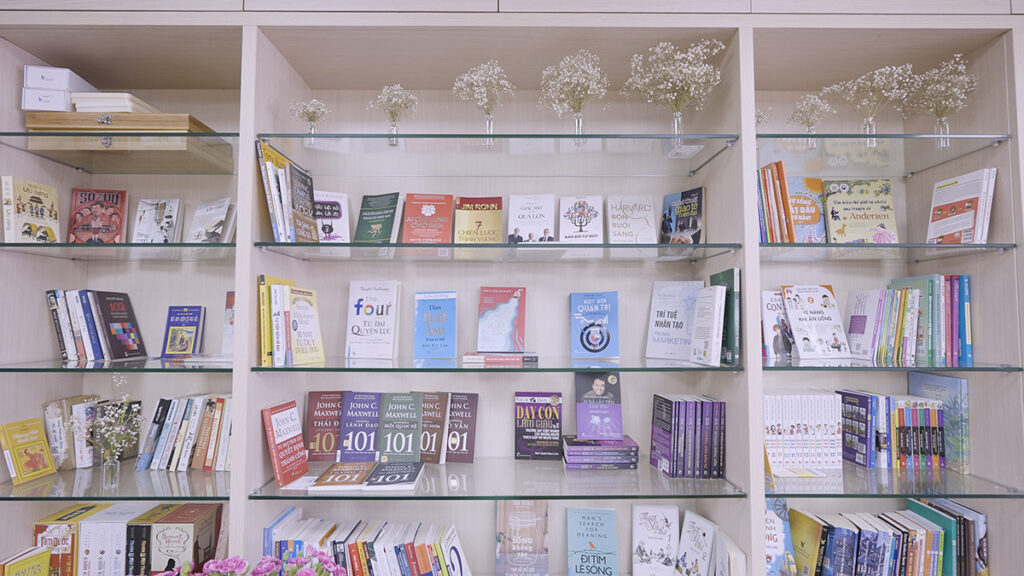 VIP Coffee & Spa area
In order to serve the needs of rest and relaxation of customers during the examination and treatment, the Andrology and Fertility Hospital of Hanoi has put into operation the VIP Coffee & Spa area on the 9th floor. In here, customers will be immersed in the natural setting with the aroma of herbal essential oils and melodious music.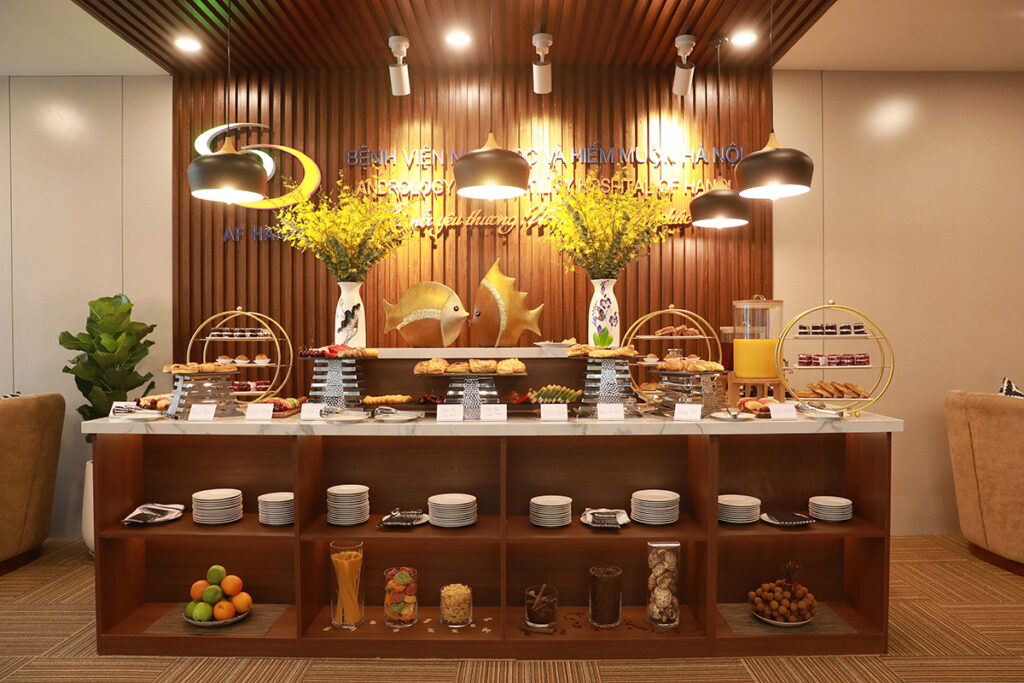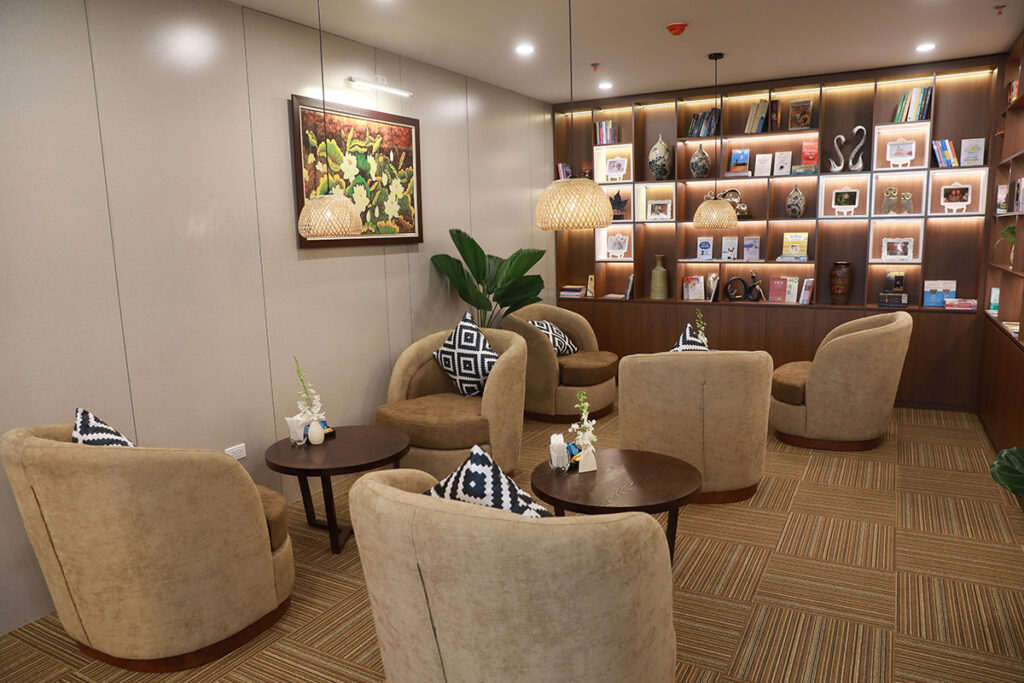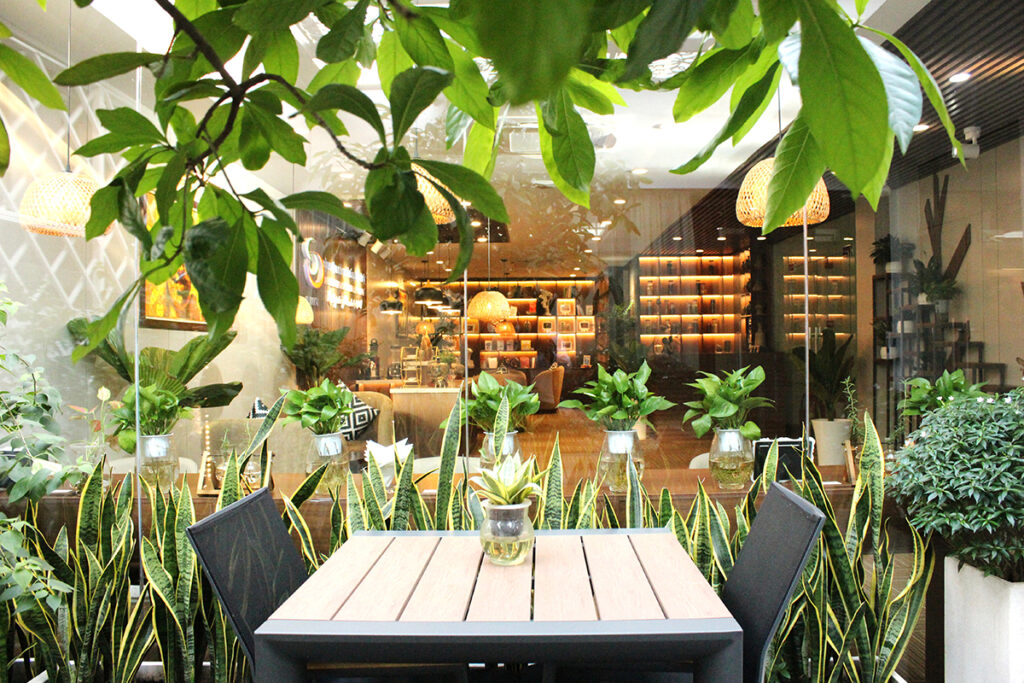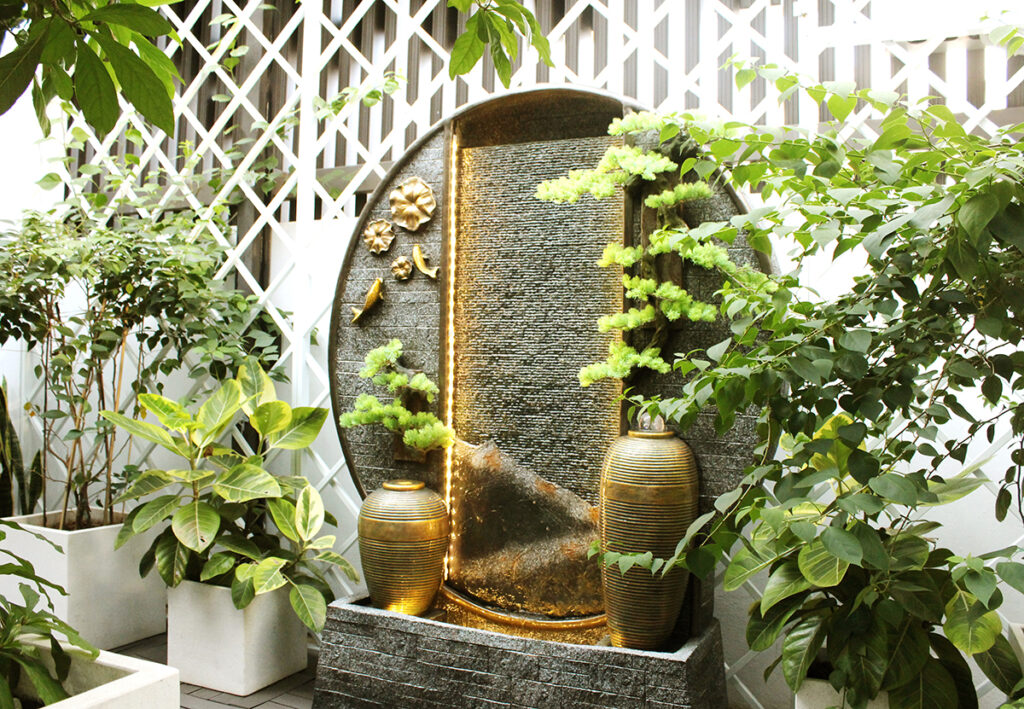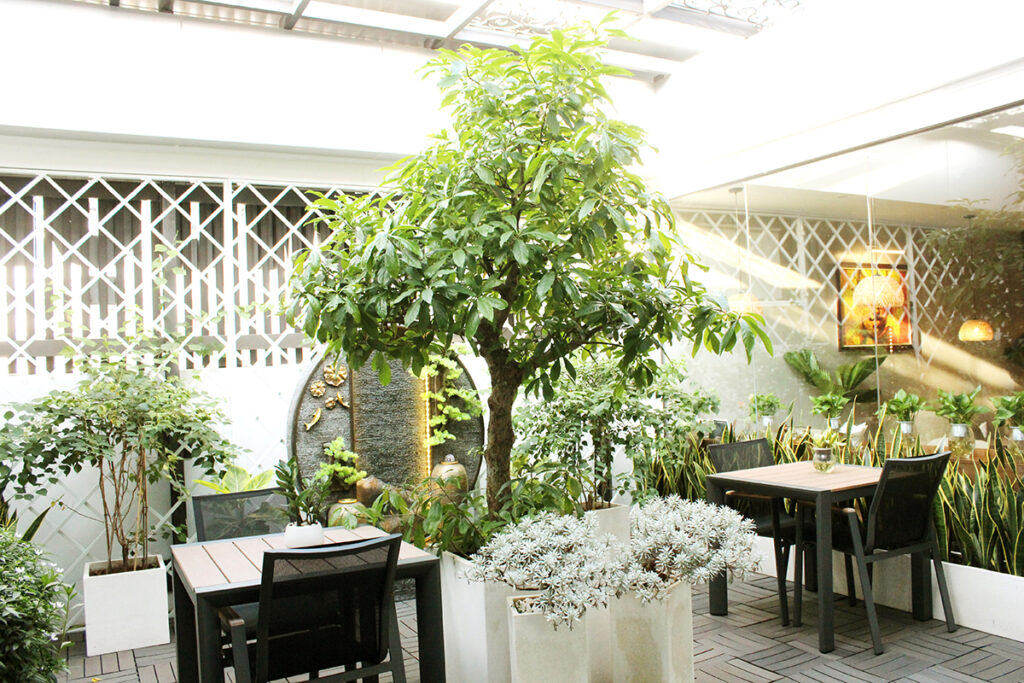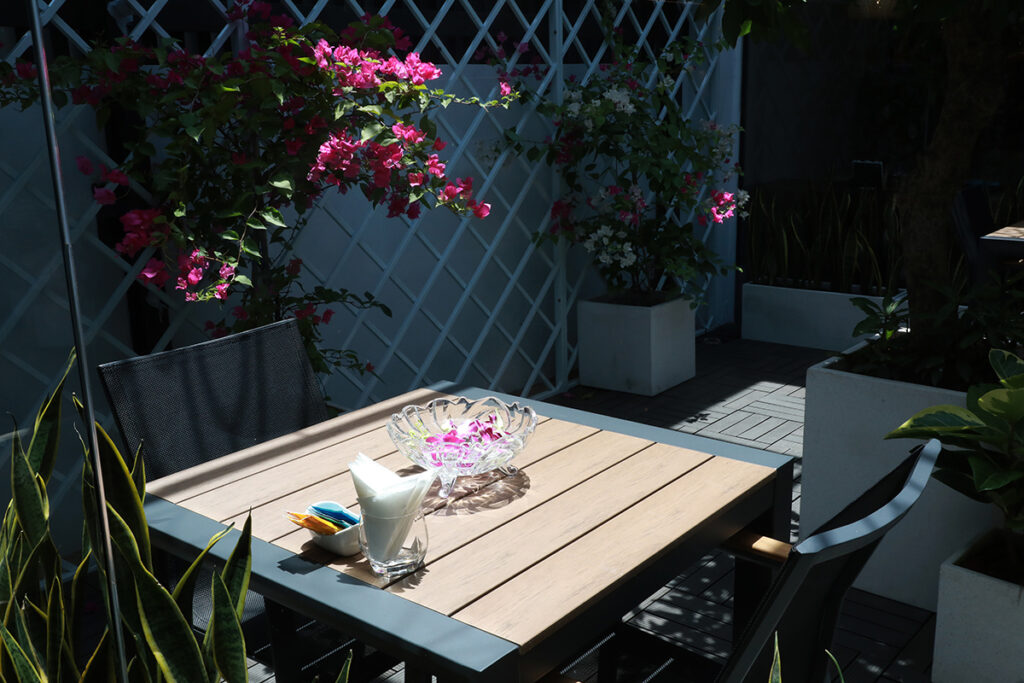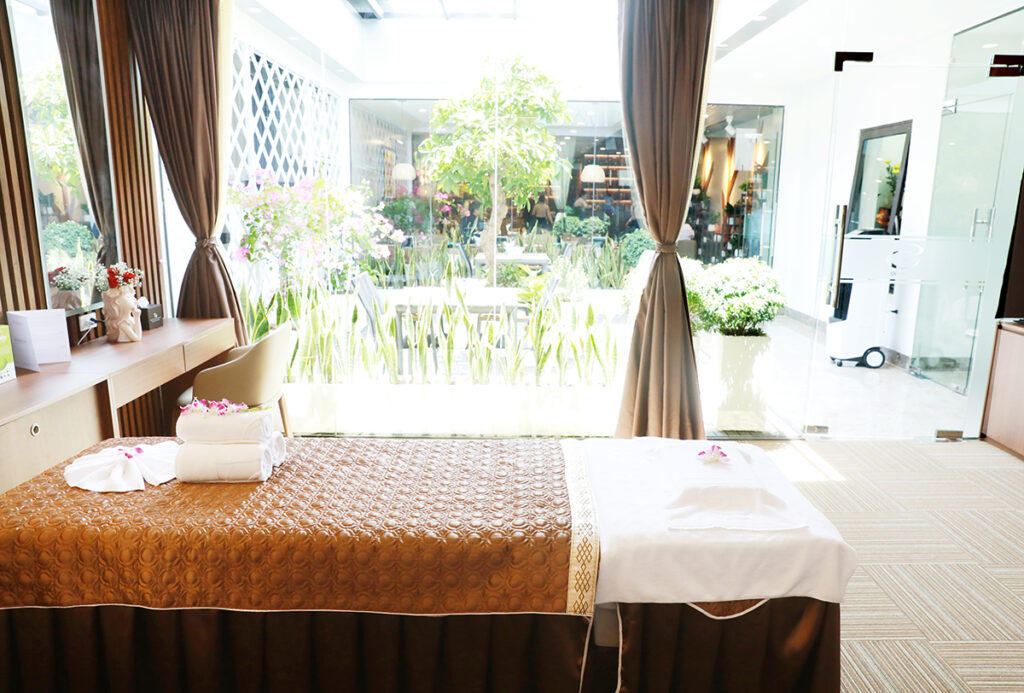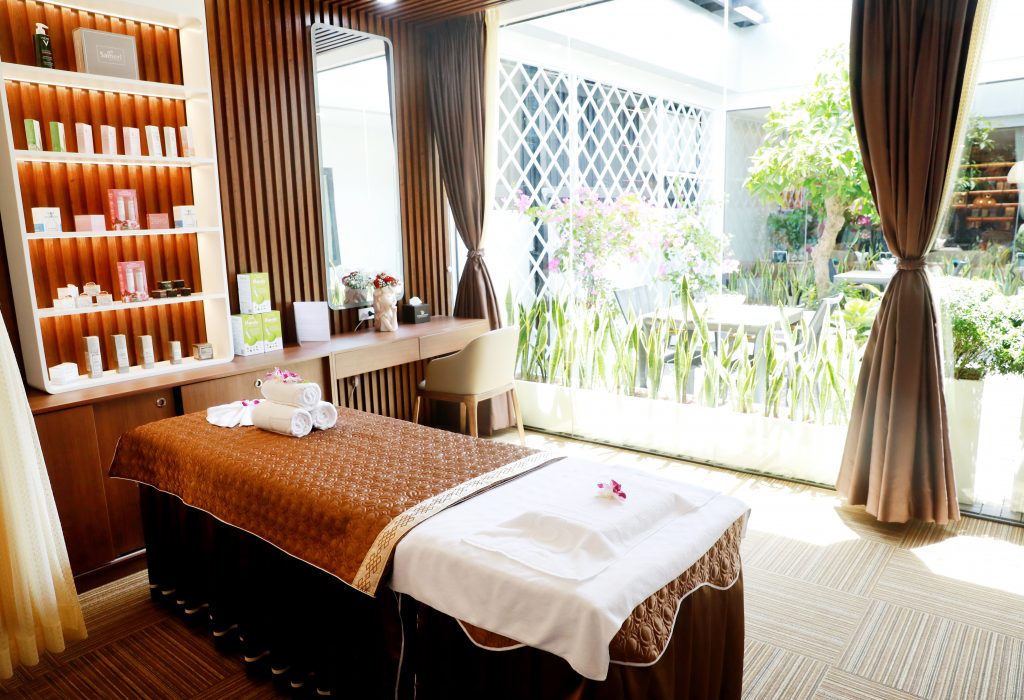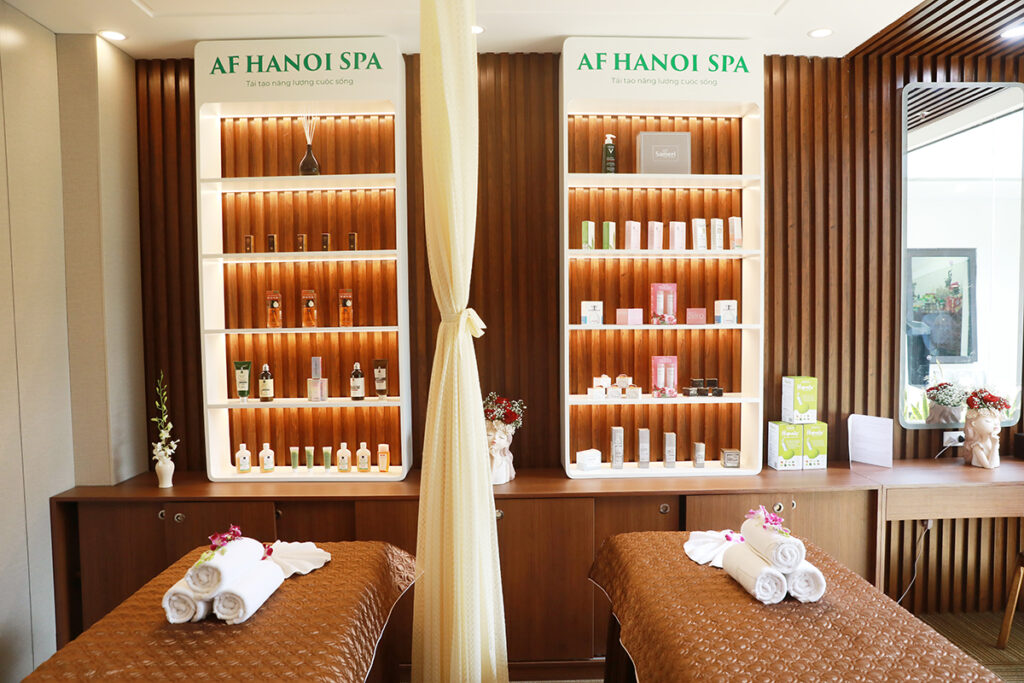 Andrology and Fertility Hospital of Hanoi hopes that, with modern facilities and a well-invested functional department system, constantly updating advanced equipment will bring a comfortable and reliable experience during the examination and treatment at the Hospital.